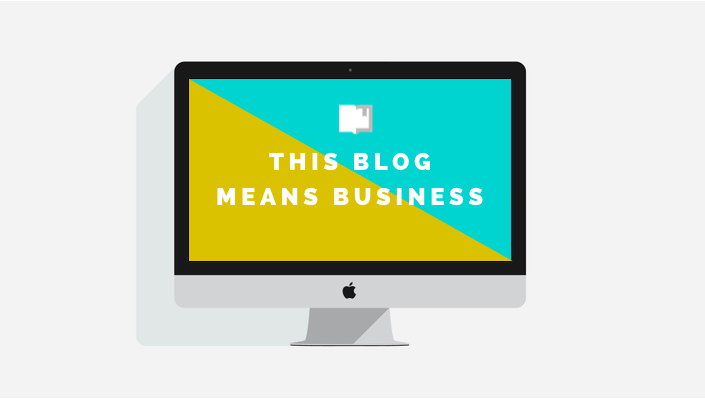 THIS BLOG MEANS BUSINESS
Turn Your Blog Into Your Personal ATM!
I see you over there trying to get your blog on.
How about you get paid for that?

Those first two years of blogging can be a beast. Believe me, I know!


So let's go ahead and skip them.

There's a myth floating around, that you have to kill yourself your first couple of years in business; blogging yourself into the ground before you see a single dime.




That you have to:

Have a huge following before you get your first sale.

Be a BIG brand before you can monetize your site.

Or post Every.Single.Day just to get your content seen online.
Instead, what if you could skip right to the part where you...
...Have a list of subscribers who eat up your blog posts and buy your products on autopilot.
...Attract and grow an engaged audience of fans without feeling like you're a slave to the dreaded social media algorithms.
...Create content that drives mad traffic months, even years after you hit the publish button.
...Wake up each morning to the chirps of PayPal notifications flooding you inbox.

...Turn your blog into your full-time career, getting paid to do what you love.
Well you can, and I'll show up how.
Yep. That's right! We're going to get that blog of yours making-money using tools you already love like Pinterest, YouTube, Instagram and good ol' email.
And the best part? You don't even need a budget for Facebook Ads or Sponsored posts. You just need to know what you're into and be willing to take swift and immediate action!
Over the years I've discovered just how POWERFUL blogging can be for entrepreneurs and social brands looking to boost their presence and authority online. Let me share a little case study of how my decision to start treating my blog like a business affected my sales and income.
As I focused on strategically building my blog for profits, my email list grew, my social community grew, my brand exploded, people were excited about the things I created and my income grew!
Here's a quick peek at the growth of my email list over the years: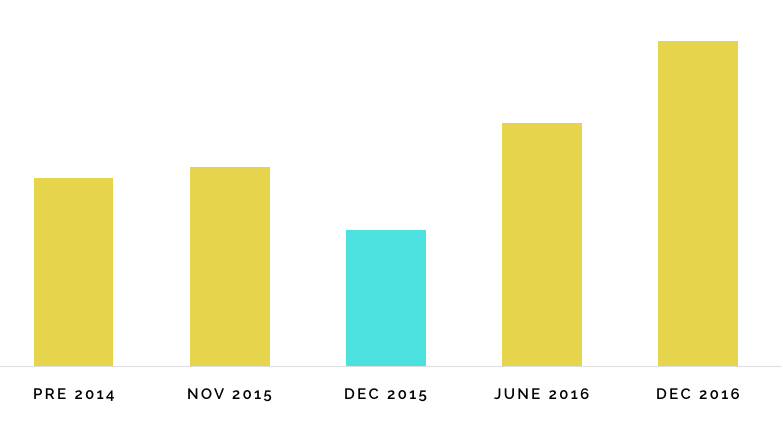 P.S. That blue glitch there when my numbers went down, was when I switched niches and purged 3000+ subscribers from my email list. But you see when you have a system that works (the same system you'll learn in TBMB) you can quickly recover!
Plus, even though I'm now in one of the most competitive niches online, I have been able to double my numbers year after year after year.
So, you think you can build a profitable blog?
Most bloggers do, until you watch other people's blogs and businesses take off and then wonder if that could ever happen to you.
My heart aches for the online entrepreneur who's spending all their time and energy writing content, while unknowingly sending potential customers running for the hills!
They think they're not seeing sales because they don't know how to monetize, but it's really because they have terrible content, no strategy to drive targeted traffic and a half-baked brand that's confused about who they really serve. (Say, what!!!)
Your blog will monetize to the degree of the EXPERIENCE you give your audience.
Now, unless you are Kim Kardashian or Beyonce, no one cares what you ate for lunch.

Most bloggers and brand builders are out there posting all kinds of craziness on the web just to get seen! But getting seen and getting paid are two different things!
When you're looking to monetize your blog, every piece of content has to be purposeful and tell the story of your brand. Your ideal customer will follow you for one of three reasons:
They love your super helpful and binge-worthy content.

They aspire to the success your brand represents.

Or they think your community is super cool and they want to be part of your tribe.
The rules are simple: the more people you can attract, the more sales you'll be able to make. 1+1 = 2 every single time and trust me, it works.
Imagine how exciting it is to know that with the right blog-building strategies, you could be on your way to creating predictable and profitable results for your business, too!
Here are a couple of reasons why turning your blog into a business should be your top priority:

As much as you love the scroll, you don't own Instagram or Facebook or Pinterest. They are in the business of making money and they can (and have) changed their policies and algorithms with ZERO notice, killing many of personal brands and businesses along the way.
You do not want to leave your business in the hands of a fickle social media site that can make it harder for you to reach your audience with just one switch of their "new algorithm" button!
But when you build a community around a site you control aka your blog, then you also control how fast you grow your audience, your email list and your profits. So, even if Pinterest pulled the plug tomorrow, you'll still have a community of followers who will read your content, get your emails and buy from your funnels.
Look, as easy as social media makes it seem that you can simply "post and profit", there is NO "magical wand" that will give you a wildly popular, profitable business overnight. But turning that blog of yours into a popular, profitable business is easier than you'd think and literally ANYONE can do it.

And here's how...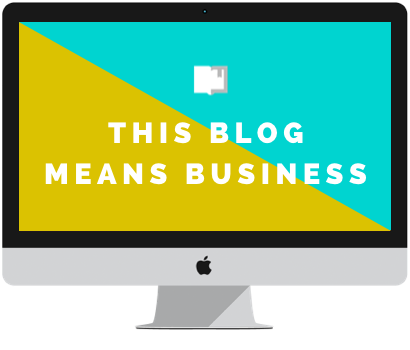 I created This Blog Means Business to share the EXACT principles and strategies I used to exponentially grow my traffic, list and brand in a matter of months so that I could finally attract the audience and income I'd always wanted.
I haven't always been a Blog Boss. In fact, just a few years ago I wasn't making a dime from blogging. And when I finally decided to make my blog "work" for me I had no clue what to do. I was frustrated, working myself into the ground and I felt completely stuck. There were many-of-days where I just wanted to give up!
I'd tried so many different strategies --from questionable tactics from sleazy gurus to outdated tactics I found on YouTube -- and felt like I was spinning my wheels with methods that were getting me (and my business) nowhere.
That is, until I decided to dive head first into "experimentation mode" myself. And boy, oh boy, did things turn around!
Less than 6 months after putting in the effort to monetize my blog THE RIGHT WAY, I had my first $10,000 month...and it's all because I figured out a simple, stress-free system that allows me to get eyeballs on my content and subscribers on my list.
This Blog Means Business combines the most powerful blog-building strategies with tons of how-to tech tutorials to give you an iron-clad SYSTEM that will help you rapidly grow your business and blog.
Here's everything you can expect to learn when you enroll in TBMB:
There are six step-by-step video training modules, with supporting action sheets, tool kits and checklists for easy implementation.
---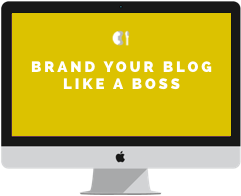 MODULE 01: BRAND YOUR BLOG LIKE A BOSS
Module 1 is all about STANDING OUT in your niche! How your business shows up online has a huge impact on if potential customers decide to take the next step with you. In this module you will learn:
How to brand yourself, so people see you as a go-to resource in your niche.
How to identify and attract your perfect fit fans, so you know EXACTLY what they want to buy right now from you and how you can be sure you'll make sales with your business.
To define and design your blog's vision, voice and visual style, making your blog MORE unique, more vibrant, and more attractive to your ideal customer.
---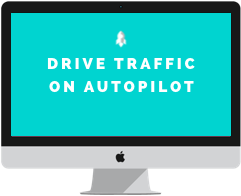 MODULE 02: DRIVE TRAFFIC ON AUTOPILOT
Module 2 is all about driving targeted traffic to your site by creating and promoting binge-worthy content your community can't stop talking about. In this module you will learn:
How to create compelling content that makes people want to stalk your blog and check in every day.
How to share content on sites like Instagram, Pinterest, YouTube and Facebook in a way that drives mad traffic.
How to automate your traffic using effective social media tools that allow you to pre-schedule and loop your best content, driving droves of traffic to your site 24.7.365.
How to optimize your blog with super-sexy (and simple) SEO strategies that continue to flood your site with traffic months, even years after you first publish your content.
---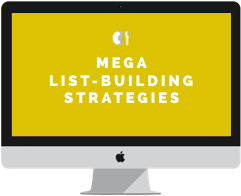 MODULE 03: LIST BUILDING STRATEGIES
The traffic strategies in TBMB will send droves of new visitors to your site, but how do you get them to stick around? And in this module, I am going to show you how to convert those scrollers into subscribers. You will learn:
The MUST-KNOW list-building strategies for growing your list fast and CAPITALIZING on all that your traffic that's coming your way (these are the same exact strategies I used to build my email list).
How to create viral freebies and content upgrades (like a free email course or checklist or challenge) and how to promote them in a way that converts people onto your list.
How to create high-converting landing pages and opt-in boxes to get the biggest email list gains.
How to optimize your website for conversions so your blog is not leaking subscribers like a sieve.
How to strategically build your email list through weekly newsletters, webinars, collaborations and social events.
How to create the your new subscriber welcome series.
---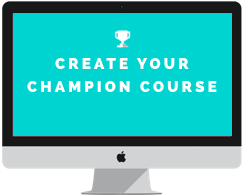 MODULE 04: CREATE YOUR CHAMPION COURSE
Well, lookie here! You have tons of traffic, a growing email list and a community of engaged fans who love your content. Now, it's time to create signature products and services they can't resist! Valued at $197 this is a course in itself but because I want you to win, you'll get the entire course for FREE. Boom!!! In this mega module you'll learn:

How to create, brand, and package your signature courses, services and digital products your audience wants.
How to design, record, edit your course slides and video presentations.
How to price your products for maximum profits.
Plus all the tech stuff required to launch a professionally branded and profitable course.
---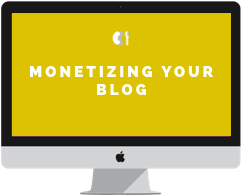 MODULE 05: MONETIZING YOUR BLOG
There are a ton of ways to make money blogging, but turning your blog into well oiled money-making machine takes some plan and technical know-how! In this module you'll learn:
The top 5 ways to monetize your site and maximize your profits.
How to set up your digital store using WooCommerce.
How to sell online courses using one of my favorite training platforms: Teachable.
How to set up super sexy sales pages and shopping cart buttons that convert.
The power of affiliates to multiple your sales and boost your profits.
---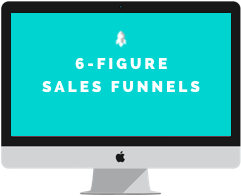 UNIT 06: 6-FIGURE SALES FUNNELS
The fortune is in the follow-up. Learn how to monetize your email list with automated sales funnels that sell, sell, sell for you daily! In this module you will learn:

How to create automated funnel systems that sell your products and drive passive income.
The power of pre-course opt-in incentives (mini e-courses) to boost sales.
How to pitch to your email list what you offer without sounding sales-y, slimy, or sleazy.
How to use webinar replays and evergreen systems to put your sales on cruise control.
---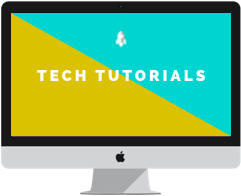 PLUS: TECH TUTORIALS
If there's a set-up or tech trick you need to know, we've got you covered. From setting up your branded landing pages and opt-in boxes to integrating your online store, we'll show you step-by-step how to do it all!
Course Curriculum
WELCOME TO THIS BLOG MEANS BUSINESS!!!
Available in days
days after you enroll
DON'T HAVE YOUR BLOG SET UP YET? START HERE!
Available in days
days after you enroll
MODULE 01: BRAND YOUR BLOG LIKE A BOSS
Available in days
days after you enroll
ADDITIONAL BONUSES:
Registering for This Blog Means Business will not only give you access to all 6 modules, with video tutorials, supporting action sheets, and resource lists for easy implementation, but you'll also get these amazing bonuses, for free...
Email Swipe Files Folder:
Get copies of my highest-converting email series along with examples of pitch emails, welcome emails, webinar invite emails, survey emails and more.

Blog Boost Graphics Pack:
Not creative? No problem! You'll never have to worry about designing your own blog graphics again. Create beautiful, professional-looking pins, content upgrades, and social media images with our easy to use templates.

The EPIC Biz + Blog Planner:
Plan your profits like a boss with this 48-page editable business and blog planner. From weekly content prep to tracking your affiliate links and monthly income, this planner has EVERYTHING you need to stay on top of your income producing activities and #bloggoals!

Facebook Groups List + Daily Promo Tracker:
Grab my list of the top 50 promotional groups for bloggers on FB! You're welcome!

Lifetime access and free update to the course:
I am always checking my courses to see where I can improve the content or add "what's working now" strategies. You will always have access to the most up-to-date information for free.
At this very moment, you might be feeling like whoa...this is it. I've finally found the course I've been looking for, knowing that This Blog Means Business will help you grow your brand, income and community.
But I also wouldn't be surprised if you're also having some whispers of doubt and worries about whether this system will really work for you.
(I know big breakthroughs are always met with resistance!)
So in the case you're feeling nervous or anxious about making such a bold move, let me clear up some of the fears that may be staring you in the face right now...
1. I haven't set up my blog yet, so I'm already behind.
Plenty of TBMB students will just be getting started. Even if you're a total newbie, this course will help you grow your list with a running start. I even have a special jumpstarter course called FREE BLOG CAMP that has over 25+ step-by-step tutorials on how to set up and launch your Wordpress blog! Yep, for all of you starting from ground ZERO...I gotcha back!
2. I've been blogging for fun and I'm not sure these strategies will work with my tiny, non-business-focused niche.
Oh heck yeah they will! Believe it or not, most bloggers are not in the "marketing" or "make money online" niche...yet they still want to monetize their ideas or build a community around their cause. No matter what your niche, you should know how to get more eyeballs on YOUR products or services (even non-profit organizations rely on a strong web presence to get donations!) and This Blog Means Business will show you how to get more people interested in your stuff, fast.
3. Will growing my blog really help me make more sales online?
Absolutely! Of course, you need to have great content and a product that your audience wants (and I'll show you how to make that happen in Module 5) but getting your ideas out into the world, driving more traffic, and growing your email list will ONLY help your business.
4. OMGeee. My budget is tiny. I'll probably have to spend tons of money on ads to see results, right?
Nope! I teach you how to build your blog without paid ads or sponsored posts. Whoot. Whoot! I understand how hard it is to have to invest in your business even when you don't want to (or can't). All the strategies I teach in This Blog Means Business are FREE tactics you can use to generate freakin' ah-ma-zing (and predictable) results without unnecessary costs.
5. Can't I just hop on YouTube or Google and find some tutorials on how to grow a profitable blog?
I'll be the first to admit that YouTube is an easy way to find information online, but it's also time-consuming to piece together, can be unreliable (or downright wrong) - plus how many videos do you have to go through before you have a cohesive, working system that gives you the results you're looking for? TBMB gives you everything you need and none of what you don't to get you results quickly!

So who's the chick behind TBMB, anyways?
Your Instructor
Hey there, I'm Andrea Bolder. I help bloggers and online entrepreneurs turn their brands into bank and their ideas into a full-time income online. As a passionate e-course creator, I've taught thousands of students. And as a Gold Medal winning Olympian turned Online Entrepreneur, I've turned my blog into a wildly profitable business.
But things weren't always so sweet! When I first started online, I was overwhelmed, I had no clue what I was doing - in fact, my blog and business sucked. My blog started as a means to an end - to provide training for team members I was partnering with in a totally different business - but it quickly evolved into what would become my full-time gig and I am grateful for this business.
By simply implementing the strategies and systems I share in my online courses, my blog's traffic, income and audience has doubled every single year.
So, even if you're new to this "blogging" thing, have ZERO audience or have no idea how to get more eyeballs on your business, then this course my friend will be the ONE that changes the game for you!
Frequently Asked Questions
When does the course start and finish?
The course starts as soon as you sign up and never ends! It is a completely self-paced online course - you decide when you start and when you finish.
How long do I have access to the course?
How does lifetime access sound? After enrolling, you have unlimited access to this course for as long as you like - across any and all devices you own. Plus you'll get any and all updates at no extra charge!
What if I am unhappy with the course?
We would never want you to be unhappy! If you are unsatisfied with your purchase, contact us in the first 7 days of purchasing your course. Due to the digital nature of this product, all sales are final and nonrefundable. If you have any questions about whether this course is right for you, feel free to email us at
[email protected]
before making your purchase!
Want to know how This Blog Means Business will totally TRANSFORM your business and blog? After completing this course, you'll...
Have a traffic-producing, lead-generating blog that attracts people who are eager and excited to buy your products and services.

No longer feel defeated by not-so-eay-to-tackle technology because This Blog Means Business will teach you step-by-step everything you need to set up to get your business running like a well-oiled machine.

Finally be able to turn your passion into a paycheck because you'll have a strategic system for success that drives droves of traffic to your site, grows your email list, and turns your subscribers into buyers!

Feel you can DO this. You've got the tools, the training and a strong foundation to leverage your ideas and turn them into exponential income.