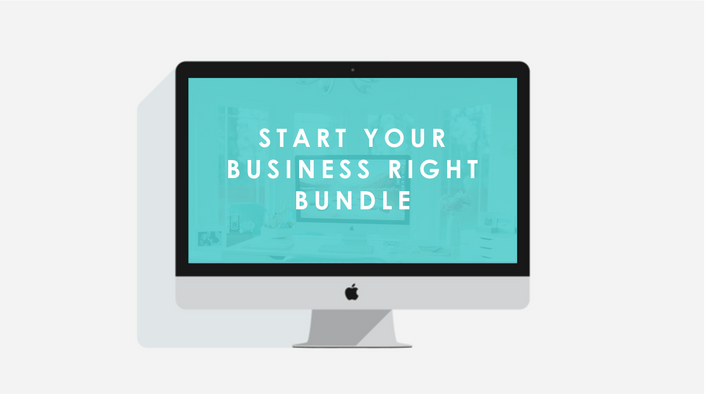 START YOUR BUSINESS RIGHT
Kick The Overwhelm in The Butt and Get Your Dream Biz + Blog Started Today!
PASSION, PRODUCTS + THE RIGHT PEOPLE ARE ALL YOU NEED TO START A PROFITABLE BUSINESS
But what happens when you have pieces to the puzzle but no plan to pull it all together?
Absolutely nothing burns more than knowing you have a desire to bring your dreams to life, but no direction to make it happen. After receiving messages like these from so many of my followers, I wanted to help!
I realized newbie entrepreneurs struggle with these:
1. You lack a profitable passion | Yes you want to start a business. I mean who doesn't with all the opportunities available with the Internet, but you don't know what your business should be, which products you should be creating and if all this "online biz stuff" will actually make you money.
2. You lack access to the right people | You know what you want to do but are not sure about how to connect with products with the right audience. How do you gain followers, grow a tribe and snatch up new clients who are hungry and ready to pay for all that special sauce you're serving up?

3. You lack a profitable plan | You are eager to get your ideas out into the world, but you are unclear on the "how to". The tech stuff has you stumped, the tools are a mystery and you feel like you need a crash course in marketing.
Well you are going to learn exactly how to turn your ideas into income by starting your business right! Everyone has something to teach, and this class will show you how to turn your knowledge and experience into an online business or blog you can be proud of (and one that makes you money too!)
Start YOUR Business Right
SELF-PACED / BEGINNER / 36 VIDEOS / 9 HOURS TOTAL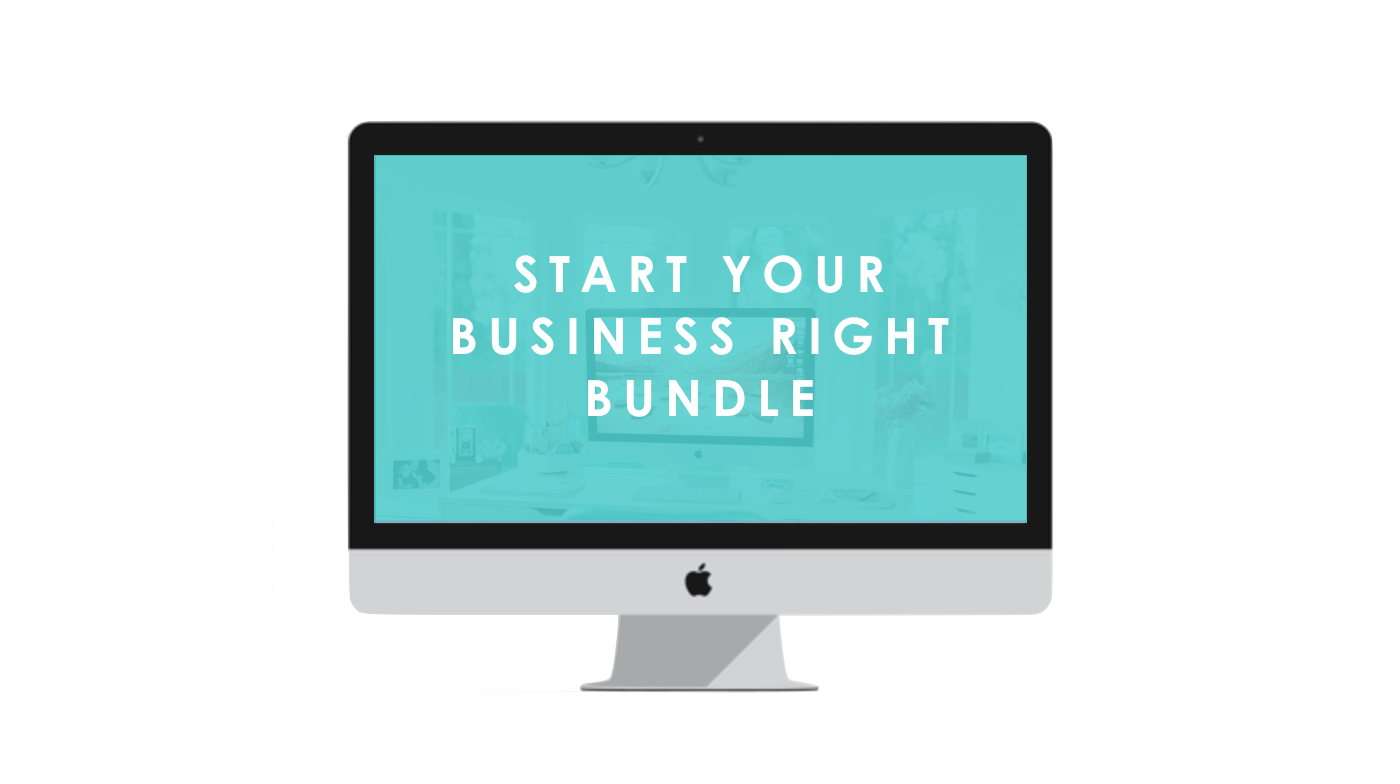 WHAT DO I GET?
START THE RIGHT BUSINESS walks you through (and in the right order) the foundational pillars for building & launching the right business + blog for you.
You'll get 35 videos filled with concrete strategies, action plans and "you-can-to-this-too" examples along with my personal 6-figure rolodex of the best business + blogging tools to help you grow your online empire!
Course Curriculum
START HERE!
Available in days
days after you enroll
MODULE 01 | PROSPERITY MINDSET
Available in days
days after you enroll
MODULE 02 | PROFITABLE PASSION
Available in days
days after you enroll
Bonus #01
Start Your Business Right Workbook. ($49 Value) Included with your purchase
When it comes to launching your online business, you want to launch it right! That's why you'll also get our companion Start Your Business Right workbook. It contains questions, idea prompts and resource checklists to help you turn your leap into entrepreneurship the right way and build a business that is totally right for you.
Bonus #02
This Blog Makes Bank. This video course covers how to take your blog from from broke to making bank in the next 100 days! ($149 Value) Included with your purchase
Get your hands on over 17 of my best money making lessons that will take your blog from hobby to hot and profitable!

Bonus #03
Stay on track with the 74-page 2018 Biz + Blog Profit Planner ($49 Value) Included with your purchase
The most EPIC Biz + Blog Profit Planner Ever! We outdid ourselves this year with this one. Get 74 pages of content planning, brand building, social media marketing, profit tracking greatness. This fully editable planner has everything you need and more to prepare, plan and profit in your business.
Bonus #06
100 Days of Money Motivational Journal + Printable Affirmation Cards. ($39 Value) Included with your purchase
Mend your relationship with money and create a prosperity mindset that allows you to attract opportunities that get you paid! As soon as you enroll, you can download the editable journal and workbook along with the printable affirmation cards that will help you make "making money" a habit!
Bonus #04
Create Your Champion Course + EZ Money Ebook. ($249 Total Value) Included with your purchase
Shows you step by step how to write, record, price and launch your next online course or eBook.
Bonus #05
Pin It Perfect Playbook - Your Quickstart Guide To Creating The Perfect Pinterest Strategy. ($39 Value) Included with your purchase
Pinterest is the platform that gets you paid. Learn how to drive a tsunami of targeted traffic to your blog and business using Pinterest!
Bonus #07
Predict Your Profits Masterclass + Product Planner. ($49 Value) Included with your purchase
I spilling all my secrets with this one. This powerful masterclass and fillable spreadsheet will help you plan your product development and pricing strategy based on your current subscriber list and profit goals. Use this smart spreadsheet to easily predict profits for every product your create!
HOW IT WORKS
The Start Your Business Right Bundle is a collection of self-paced online courses and actionable workbooks designed to help you see swift results. You have total control on when you start and finish. Once you enroll, you will have immediate access to all of the courses, workbooks, and bonuses included in this bundle. Each video or PDF included in a lesson can be accessed through a laptop or mobile device and are completely downloadable!
Courses Included with Purchase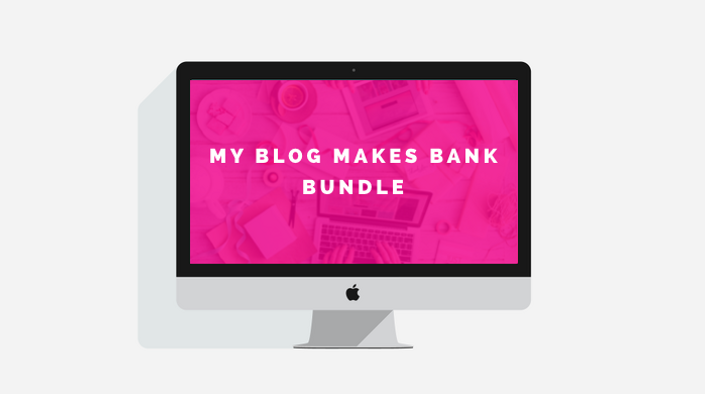 MY BLOG MAKES BANK!
Take your blog from broke to making bank in the next 100 days!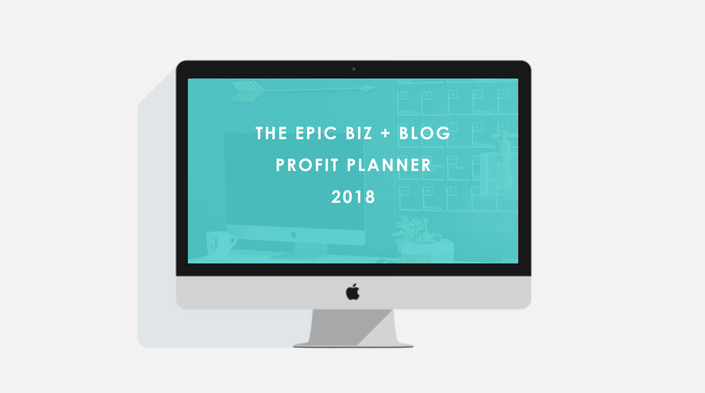 THE BIZ + BLOG PROFIT PLANNER
The MOST EPIC Business + Blog Planner EVER!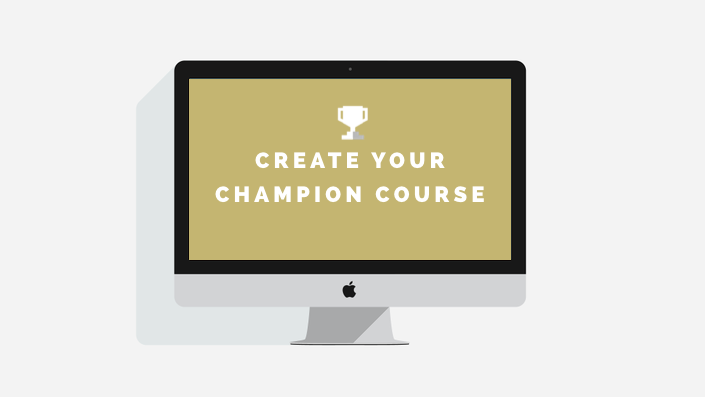 CREATE YOUR CHAMPION COURSE!
Create, Brand and Slay the launch of your first online course...in just 30 days!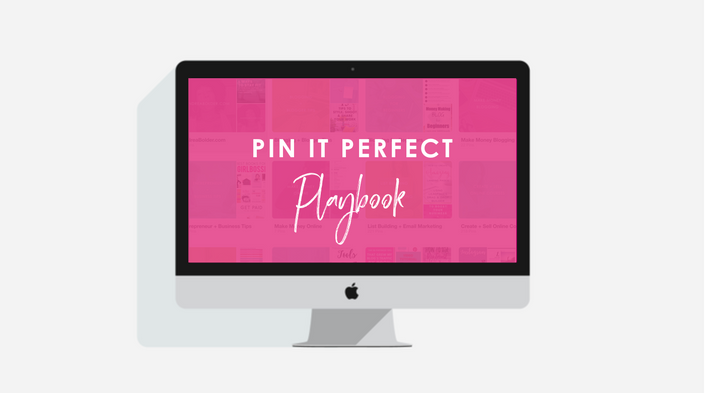 PIN IT PERFECT PLAYBOOK!
Your QuickStart Guide To Creating The Perfect Pinterest Strategy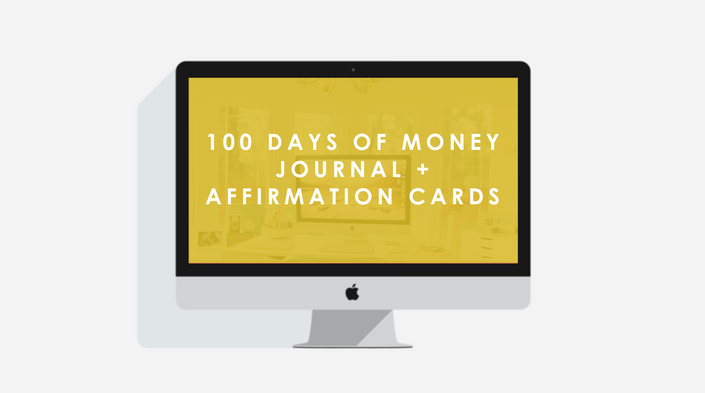 100 DAYS OF MONEY JOURNAL + AFFIRMATION CARDS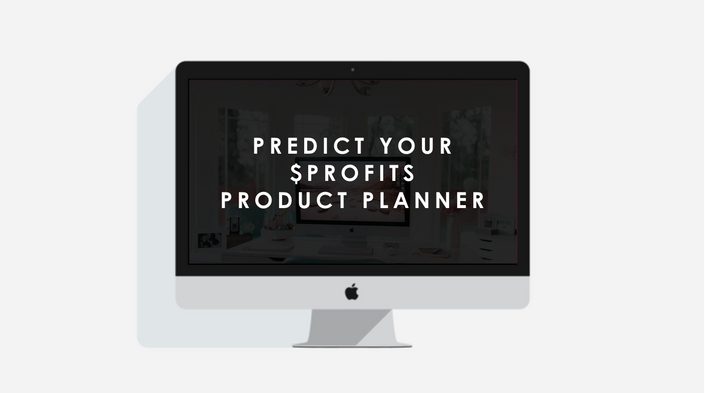 PREDICT YOUR PROFITS PRODUCT PLANNER
The Masterclass + Planner That Will Help You Predict Your Product Launch Profits​ with Ease!
Original Price: $345
THIS COURSE IS RIGHT FOR YOUR IF...
You are finally ready to get off the sideline and start your online business or blog, you find yourself torn between a bunch of different business ideas, lost about what tools and steps you need to have in order to see tangible results and you have been paralyzed by fear but just need that a simple plan to get you going!
I remember how chaotic it was when I first got my business started. I was overwhelmed, underprepared and clueless on how to get my business moving in the right direction. So I've taken the most important lessons (and the expensive mistakes) I learned along my biz + blog journey, and turned it into an action-driven, affordable roadmap that will give you clarity on how to best put you in the position to see consistent cash flow.
If you have questions or need help ordering, please contact us at

[email protected]

.

Your Instructor
Hey there, I'm Andrea Bolder. I help bloggers and online entrepreneurs turn their brands into bank and their ideas into a full-time income online. As a passionate e-course creator, I've taught thousands of students. And as a Gold Medal winning Olympian turned Online Entrepreneur, I've turned my blog into a wildly profitable business.
But things weren't always so sweet! When I first started online, I was overwhelmed, I had no clue what I was doing - in fact, my blog and business sucked. My blog started as a means to an end - to provide training for team members I was partnering with in a totally different business - but it quickly evolved into what would become my full-time gig and I am grateful for this business.
By simply implementing the strategies and systems I share in my online courses, my blog's traffic, income and audience has doubled every single year.
So, even if you're new to this "blogging" thing, have ZERO audience or have no idea how to get more eyeballs on your business, then this course my friend will be the ONE that changes the game for you!